My favourite part of Oscar night is the pre-show where they get to talk about what the celebrities are wearing. Who cares what movie goes home with the Oscar (ok, I do care a little bit) - all I want to know is who they are wearing! Here are my picks for 2007: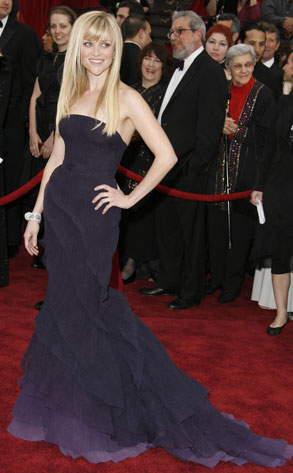 1. Ryan Phillipe who?? Reese Witherspoon was my ultimate favourite! I love every shade of purple especially this deep eggplant colour (Nina Ricci you rock!) and I love the way the bottom fades to a lighter shade or purple. The colour looked exquisite against her skin tone. Her hair and makeup went beautifully together. She was perfect from head to toe!
2. Jenny from the block was no where to be seen tonight but a more elegant Jennifer Lopez was. I thought she looked more glamorous tonight than any other time I've seen her. I loved the detailing around her shoulders and the empire waist. Her hair and makeup was reminiscent of old Hollywood style. Her worst accessory? Marc Anthony!
3. Cameron Diaz finally brought the sexy back tonight. Her last red carpet look at the Golden Globes was just overdone; her hair was too dark, her makeup was too much and too bright, and her dress screamed ballerina-bride-to-be! Sometimes less is more and tonight she proved that understated elegance can be sexy too!
4. I love old Hollywood glamour and Rachel Weiz was it down to a t. Her red lips were the perfect choice for her porcelain skin and champagne/silver dress.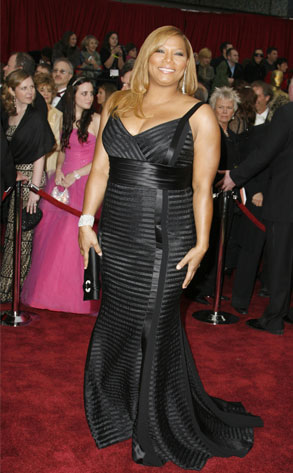 5. I thought Queen Latifah was a show stopper in this black number. You can never go wrong with a little black dress. I loved her sultry eyes and her honey/caramel hair.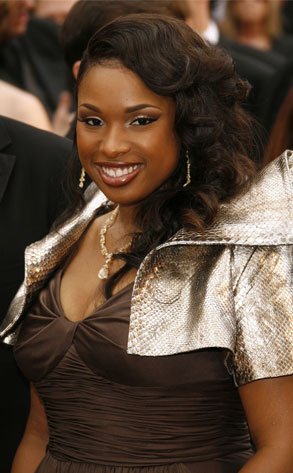 6. Lately I've been a big fan of Jennifer Hudson. Her makeup always looks gorgeous especially tonight. And I loved her wavy hair off to one side. I thought the brown dress looked beautiful against her skin but it wasn't one of my favourites. I wasn't really feeling her little gold metallic jacket. I know, metallics are a hot spring trend but I thought the dress could've done without it.
Misses: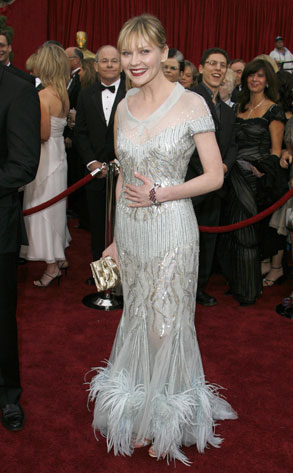 1. I get Kirsten Dundst loves her vintage looks but does vintage have to look so frumpy and matronly? Did her makeup artist, stylist, and hair stylist decide to take the day off today??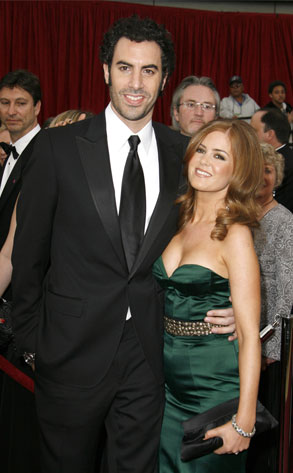 2. I loved Isla Fisher in Wedding Crashers and I think her fiance is hilarious. However, her look tonight screamed porn star trying to be elegant. I don't know why but maybe that's the wrong description. Her hair and pushed up breasts just looked too much like Dynasty?? The one thing I liked about her look was the emerald green colour. I love jewel tones. Am I wrong but didn't Renee Zellwegger wear the same dress to the Golden Globes??
That rounds out my list for 2007. Let me know who your favourites were!